Quality food for a quality life.
Quality food for a quality life.
Seijo Ishii travels Japan and the world to discover and create products that are delicious, high quality, safe and secure.
We emphasize the appeal of our products, so that our customers can discover the joy of eating, the joy of quality, the joy of conversation and the joy of gathering together.
We have made a food-lifestyle supermarket for people who care about food to achieve our goal of creating a society that is overflowing with happiness.

Seijo Ishii's History
In 1927 Seijo Ishii started its business as a grocery store selling fruit, canned goods and snacks in the Seijo area of Tokyo - an area known for its rich culture.
To meet the requirements of our customers, we gradually added different products such as wine, cheese, pre-prepared foods, and grocery items, and in 1976 we were reborn as a supermarket.
Today, with over one hundred stores, we have created a relationship of trust with our customers who know that if they come to Seijo Ishii, they can find new products and buy truly delicious food at reasonable prices.
Seijo Ishii will continue to be a supermarket that prioritizes the needs of the customer.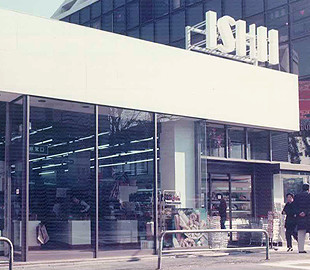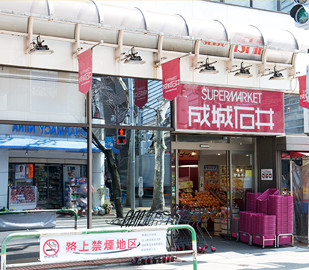 | | |
| --- | --- |
| February 1927 | Grocery store established in Seijo, Setagaya ward, Tokyo. |
| December 1976 | The rebuilt Seijo branch opens and starts operating as a supermarket. |
| October 1996 | Seijo Ishii's food processing factory, Central Kitchen, begins operations. |
| October 1997 | Seijo Ishii's first store inside a railway station opens at "Atre Ebisu." |
| October 2006 | The Seijo branch is renewed as part of the 80th anniversary of Seijo Ishii's establishment. |
| April 2012 | The Kanto Logistics Center, with its constant temperature and constant humidity warehouse, beings operations. |
| March 2013 | Seijo Ishii opens its one-hundredth store, the Aeon Mall Musashi-Murayama store. |
| October 2013 | Seijo Ishii opens a new type of store, the Epicerie Bonheur Seijo Ishii Otemachi store. |
| December 2013 | Seijo Ishii opens its first wine bar, Le Bar a Vin 52 in Azabu, Tokyo. |